Careers for 10 Disney princesses
The worst has happened! All Disney princesses/heroines are fired except for Tiana, Mulan, and Elsa. As they reunited to vent and file for unemployment, I show up with a big grin on my face. I have careers for all of them. Let's do this.
Anna of Arendelle: Counselor Our lovely and impulsive Anna values emotions and relationships. She has practiced as a strong emotional support for her sister, and she is very mindful of other's emotional needs and knows how to fulfill them.
Snow White: Homemaker. At only fourteen, Snow White volunteered to take over the house of the dwarves, which was in a disastrous state. Thank Heavens! She also watched over them and tended to their needs. The best part? She enjoyed it!
Aurora: Singer Before turning into a professional rapper, her favorite hobby was to entertain wood creatures with singing abilities. Her singing abilities were a gift from one of the fairies. Also, that's the only career available to her because she doesn't do more than singing and dancing except for crying which is not an option. Trivia fact: She sang most of her lines instead of speaking them.
Ariel: Art Dealer.
Ariel spent most of her time collecting items from humans. She has no idea what they are, but she seems to enjoy having them anyway. Also, she knows how to bargain a great deal even if the price is her voice.
Jasmine: Sales representative. We found ourselves cheering for Jasmine from the beginning. She is comfortable in her skin, knows what she wants and how to express it. It is easy to imagine her listing the benefits of a product in a confident voice to attract potential buyers.
Pocahontas: Athlete. Pocahontas likes and masters a wide range of physical activities. She enjoys running, diving, swimming, canoeing, and climbing on trees. Fun is essential to her; therefore, she made sure to keep her inner child alive.
Cinderella: Social Worker.
If Cinderella chooses to divorce Prince Charming or get a job like a commoner, she would be perfectly suited to work as a social worker. Apart from her caring nature, she has been the victim of years of abuse. Therefore, it is safe to say that she would express the empathy that this career requires.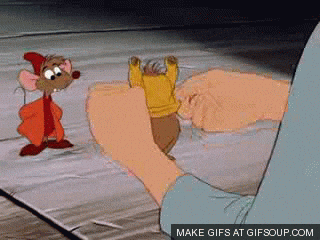 Moana: Politician
Moana is often remembered for her fierce personality and the "How far I'll go" lyrics. She also is driven by her love for her territory and is ready to be whoever the people need. Vote for Moana!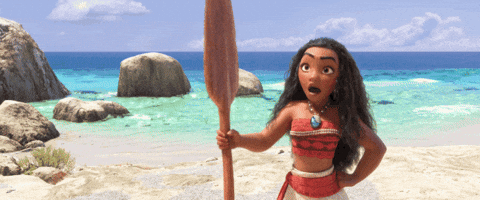 Belle: Fiction writer
Duh! No need for creative writing classes. Belle has had enough knowledge through reading. Her idealist and bright personality would also contribute to realizing this plan.
Raya: Diplomat Raya shares her father's noble motivation. She wants to reunite the country and bring peace to the world. Although she had trust issues, she learned to overcome them and even persuaded her nemesis to do so.